26 Abril 2010
Hergest Ridge - Ommadawn | Mercury/Universal Press Release
(Enviado por fairlight)
Mercury June 7th 2010
After the success of TUBULAR BELLS and THE MIKE OLDFIELD COLLECTION in 2009, Mercury are delighted to announce that Mike Oldfield's reissue programme continues with two stunning 2010 mixes of two of his best-loved works, HERGEST RIDGE and OMMADAWN to be released on June 7th 2010.
Hergest Ridge and Ommadawn have been mixed, approved and authorised by Mike Oldfield himself. Both albums are released in a Single Disc Edition, A Deluxe Edition (a 2 Disc plus DVD set), in digital form and as A Back to Black vinyl version. A Limited Signed Framed print edition which is only available through mikeoldfieldofficial.com.
Originally released in 1974, Hergest Ridge was the follow-up to 1973's groundbreaking debut, Tubular Bells. It gave Oldfield his first UK No.1 album, and was actually knocked off the UK top spot by Tubular Bells itself. It is another lengthy suite, reflecting the glory of the countryside Oldfield had secluded himself in following his early global success. Hergest Ridge is on the English-Welsh border near the town of Kington. A stunning new 2010 mix highlights the nuances of the work. Also found in research for the album was Oldfield's original demos, never before heard.
Also noteworthy is the album's new cover. Oldfield was never happy with the album's original fish-eyed lens picture of his glider on the top of Hergest Ridge. Armed with the brief of a redesign, Oldfield's team struck upon the idea of using a Google Earth/Bluesky image of Ridge itself, and the surrounding countryside. It forever links the area and the music – further enhanced by the album's booklet, Walking The Hergest Ridge – A Guide To Rambling and the Story Behind The Music It Inspired.
Originally released in November 1975, Ommadawn, remains one of Oldfield's favourite works. Recorded at his then home at Hergest Ridge, it again took the form of two lengthy suites of music, but here there are added Irish and African influences. Oldfield looked towards composition on traditional instruments; It is affecting music that acted as a precursor to the new age musical movement. Featuring folk legends Clodagh Simons and Paddy Moloney as well as African drummers, Jabula, Ommadawn is a work of great beauty, and like Hergest Ridge before it, established the fact that there was much more to Mike Oldfield than Tubular Bells. The album, with its new 2010 mix by Oldfield himself, also contains the original demo, thought lost and the perennial Christmas favourite, In Dulci Jubilo.
Each DVD features 5.1 surround sound mixes by Oldfield. Ommadawn adds the original promo videos for In Dulci Jubilo and Portsmouth.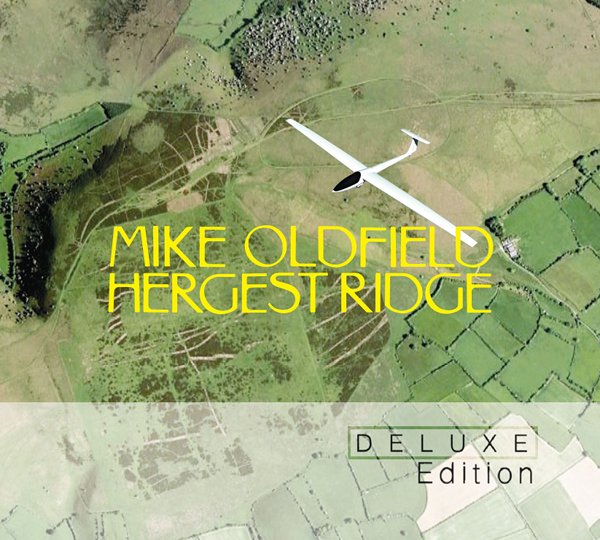 HERGEST RIDGE
Single Disc Edition:
Hergest Ridge (Part One) 2010 Stereo Mix by Mike Oldfield
Hergest Ridge (Part Two) 2010 Stereo Mix by Mike Oldfield
In Dulci Jubilo (for Maureen)
Spanish Tune
Deluxe Edition:
CD ONE:
Hergest Ridge (Part One) 2010 Stereo Mix by Mike Oldfield
Hergest Ridge (Part Two) 2010 Stereo Mix by Mike Oldfield
In Dulci Jubilo (for Maureen)
Spanish Tune
CD TWO:
Hergest Ridge (Part One) 1974 Stereo Mix
Hergest Ridge (Part Two) 1974 Stereo Mix
Hergest Ridge (1974 Demo Part One)
Hergest Ridge (1974 Demo Part Two)
DVD:
Hergest Ridge (Part One) 2010 5.1 Stereo Mix by Mike Oldfield
Hergest Ridge (Part Two) 2010 5.1 Stereo Mix by Mike Oldfield
Back To Black Edition Vinyl Edition:
Hergest Ridge (Part One) 1974 Stereo Mix
Hergest Ridge (Part Two) 1974 Stereo Mix
DELUXE EDITION CD/DVD SET AND BACK TO BLACK VINYL WITH NUMBERED FRAMED PRINT OF COVER ART WORK, SIGNED BY MIKE OLDFIELD – STRICTLY LIMITED TO 250 WORLDWIDE. AVAILABLE JUNE 14 2010
Digital Edition:
Hergest Ridge (Part One) 2010 Stereo Mix by Mike Oldfield
Hergest Ridge (Part Two) 2010 Stereo Mix by Mike Oldfield
Hergest Ridge (Part One) 1974 Stereo Mix
Hergest Ridge (Part Two) 1974 Stereo Mix
Hergest Ridge (1974 Demo Part One)
Hergest Ridge (1974 Demo Part Two)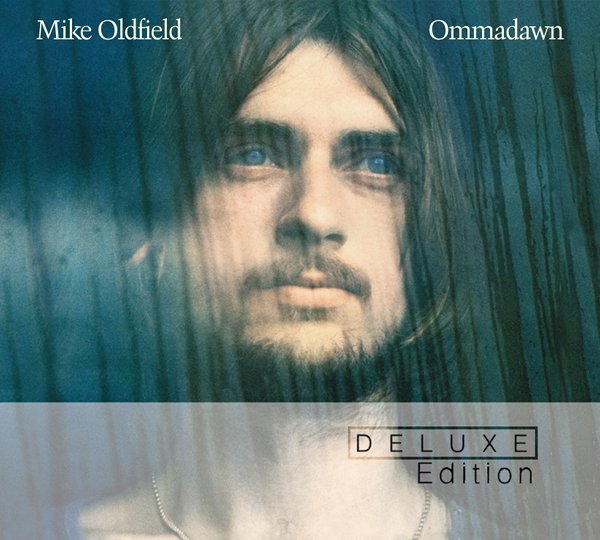 OMMADAWN
Single Disc Edition:
Ommadawn (Part One) 2010 Stereo Mix by Mike Oldfield
Ommadawn (Part Two)/On Horseback 2010 Stereo Mix by Mike Oldfield
In Dulci Jubilo
First Excursion
Argiers
Portsmouth
Deluxe Edition:
CD ONE:
Ommadawn (Part One) 2010 Stereo Mix by Mike Oldfield
Ommadawn (Part Two)/On Horseback 2010 Stereo Mix by Mike Oldfield
In Dulci Jubilo
First Excursion
Argiers
Portsmouth
CD TWO:
Ommadawn Part One 1975 Stereo Mix
Ommadawn (Part Two)/On Horseback 1975 Stereo Mix
Ommadawn (Lost Version) 1975 Demo
DVD:
Ommadawn (Part One) 2010 5.1 Stereo Mix by Mike Oldfield
Ommadawn (Part Two)/On Horseback 2010 5.1 Stereo Mix by Mike Oldfield
In Dulci Jubilo
Portsmouth
Back To Black Vinyl Edition:
Ommadawn Part One 1975 Stereo Mix
Ommadawn (Part Two)/On Horseback 1975 Stereo Mix
Limited Signed, Framed print edition (Available through mikeoldfieldofficial.com):
DELUXE EDITION CD/DVD SET AND BACK TO BLACK VINYL WITH NUMBERED FRAMED PRINT OF COVER ART WORK, SIGNED BY MIKE OLDFIELD – STRICTLY LIMITED TO 250 WORLDWIDE. AVAILABLE JUNE 14 2010
Digital Edition:
Ommadawn (Part One) 2010 Stereo Mix by Mike Oldfield
Ommadawn (Part Two)/On Horseback 2010 Stereo Mix by Mike Oldfield
In Dulci Jubilo
First Excursion
Argiers
Portsmouth
Ommadawn Part One 1975 Stereo Mix
Ommadawn (Part Two)/On Horseback 1975 Stereo Mix
Ommadawn (Lost Version) 1975 Demo