14 Octubre 2018
2 Opiniones
(Enviado por fairlight)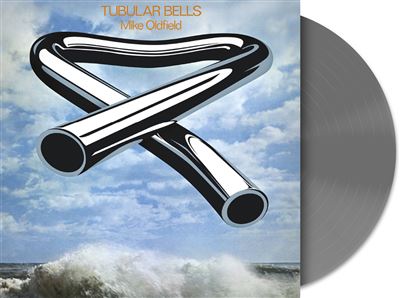 Si a principios de verano salió a la venta en Japón una reedición de Tubular Bells en el novedoso formato MQA-CD x UHQCD (leer noticia), este otoño verá la luz la enésima reedición en vinilo del clásico de Mike Oldfield, esta vez con la particularidad de que el vinilo será de color gris.
La última reedición en vinilo databa de noviembre de 2016, por primera vez en formato 2LP dentro de la línea Half Speed Mastering (leer noticia) de Universal. Esta nueva edición en vinilo de color gris se trata de una exclusiva de FNAC Francia y saldrá a la venta el próximo 23 de noviembre, tanto en territorio francés como a través de su página web.
Este Tubular Bells se enmarca dentro de la línea de reediciones en vinilos de colores exclusiva para FNAC Francia, y en un momento en el que las multinacionales discográficas han optado por estas campañas de reediciones sin mayor atractivo que el color del disco en sí.
Si has llegado a esta página y sientes que esta noticia es un déjà-vu, es normal. Por si te lo perdiste, hace unas semanas publicamos también un resumen de cómo va el que supuestamente será el próximo disco de Mike Oldfield... Tubular Bells 4 (leer noticia).
Comentarios

"Man of the rocks título autodefinitorio de la situacion de Mike, las rocas de su refugio de ermitaño en las Bahamas, tal vez, Man of the beach.Temas cantados por un buen vocalista, hacia dispares direcciones con acierto variable. Aciertos en: Sailing (el comercial y pegajoso),Moonshine (su remedo de U2 guitar),Man of the rocks,Minutes (Popillo simpaticón) y la balada (me recuerda al the tide de Roger Waters) interminable en following the angels.El resto aburre: para un crimsoniano Nuclear es un remedo del Epitaph (mi tema favorito) de KC, no entiendo el hammond con overdrive en Castaway, y el...
más »
"
4/10
.
Skulling, 21/10/2018
¿tu también quieres opinar?